BB&T honoring our heroes
The Powermeter Heroes Award goes to CASA de Maryland and BB&T Bank celebrates with them
El Tiempo Latino | The Powermeter | 6/22/2017, 1:24 p.m.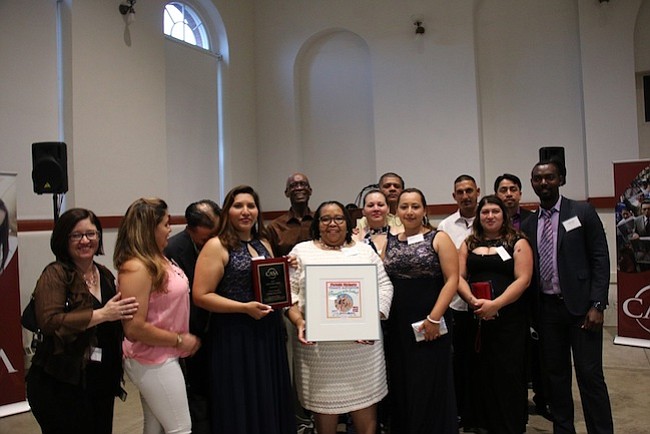 (Lee este articulo en español)
CASA of Maryland is the winner of the Powermeter Heroes Award and Ariana Flores, and David Ramos of BB&T are the ones presenting the award at the Powermeter ceremony.
"We feel not only comfortable but honored to show our support for this organization that helps creates a more just society by improving the quality of life in low-income immigrant communities. We know the work of CASA, and my boss has a good informal relationship with their director, Gustavo Torres. I can tell you that we are proud of their leadership fighting every day for a better future for all immigrants", said Ramos who leads BB&T's Multicultural Banking Strategy for the bank's mid-Atlantic region.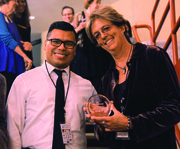 Ramos' position makes him especially aware of the importance of attending and integrating immigrants and all communities of color in the Northeast because "they are like oxygen for the bank." Most young and new families are growing within that demographic. And the bank needs them because they are the ones that will look for a reliable financial partner when the moment comes for them to marry, buy a house, have their first child and then to get a bigger car or an extra room.
For Ariana Flores, Market Leader for BB&T it is a matter of building trust. Many people in the communities that both BB&T and CASA serve remain deeply distrustful of financial institutions and are not even in the banking system. Flores oversees a financial center in Arlington, VA and she specializes in small business development and lending. Her approach is not to wait for the client to come to the bank but to go and reach them in their communities and work as a consultant advising them: "We take it back to the relationship building basics, people do business with people. My business is to share the financial life of my clients. If they succeed, then I, we in the bank, are succeeding too".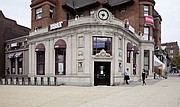 BB&T has a great tradition of social responsibility spanning from funding educational programs to lending a hand in support of the good work of charitable and faith-based organizations. This is not a small thing since BB&T is one of the largest financial services holding companies in the U.S. with $220.5 billion in assets and market capitalization of $36.3 billion as of March 31, 2017.
BB&T operates more than 2,100 financial centers in 15 states and Washington, D.C. A Fortune 500 company BB&T has also been recognized as one of Forbes's 2017 Best Banks in America. BB&T is firmly rooted in the communities they serve, so to be part of the celebration for the heroic work of CASA is just natural.
Also of interest