"Doña Tere": flavors and aromas of Latin America in Woodbridge
Patricia "Liss" Portillo, owner of Doña Tere, won the "Woman Entrepreneur of Distinction Award" in the Powermeter 2017, presented by Macy's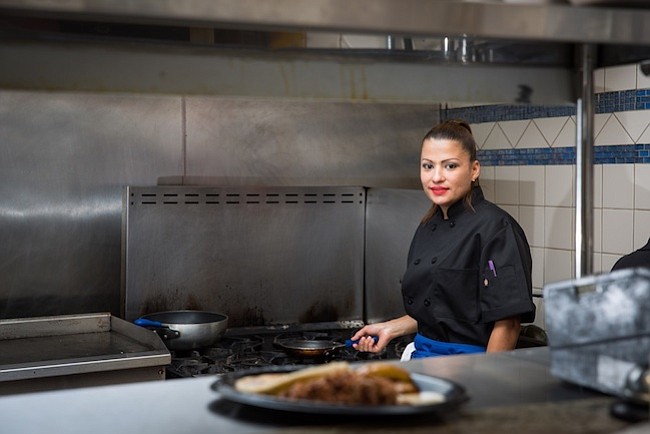 //Lee este articulo en español//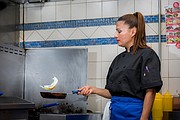 Patricia Lisseth Portillo, or "Liss," as everyone knows the owner of Doña Tere´s Restaurant in Woodbridge, Virginia, was working, as usual, in the kitchen serving her guests. With the help of her eighteen employees, she creates delicious dishes full of flavors and aromas, the ones that Latinos miss the most because they remind us of our countries, they taste like home.
Hers is the story of an immigrant that, like many others, learned and lived the meaning of the word struggle. Upon arrival, she began working at a hotel in Washington, DC cleaning rooms full time. But at the end of her first full shift of the day, she was just starting the second one. At 6:00 pm she used to clean offices until 10:00 at night. "Then I rode the Metro home. It was tough," she recalls.
Today the owner of "Doña Tere" has become news: she won the "Woman Entrepreneur of Distinction Award" at the Powermeter 2017, an initiative from El Tiempo Latino recognizing the 100 most influential people for Hispanics in the DC Metro Area.
"My friend Pedro Sorto called me with the news. He told me that I had won the award and after him, was the editor of the newspaper himself who called me and that's how I came to know of this surprise. I had never received a recognition before. I've been working very hard all these years, always giving the best of me to the community and I must say this is moving," said Portillo without hiding her emotion.
Once upon a time a trailer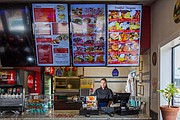 Doña Tere started 12 years ago on the wheels of a trailer. "I met my husband, who was opening the little trailer where we began everything. It had a Drive Thru, right here. We started together to push that business forward. Now he's my right hand; we've both worked hard."
Liss becomes emotional when talking about how their venture has evolved. "It is much better now. We did not have space to eat inside the restaurant; everything had to be ordered by phone and taken away. The clients went through the window and carried the 'atol de elote' (sweet corn cream), the pupusas (flat corn bread), barbecue, tacos... the stewed chicken." This was it until the growth began.
When they said goodbye to their small food truck, they bought a place a block away. "We were there five years, and then we sold it because it demanded a lot of time and since we got our liquor license we used to close at 2:00 a.m."
The last time they moved was to the store where they now operate, over the same space where they first started.
The public reception of the newly acquired premises has been excellent. "We offer Salvadoran breakfasts; we have the casamiento, fried beans, plantains. For lunch, we have the seafood soups, mondongo, and meat. Saturdays and Sundays chicken soup. Also we offer meats, and our specialty is the lomo salteado; 'bistek a lo pobre' ("pobre" means poor in Spanish) a Peruvian style of meat that does not deserve that name because it is actually a very rich and generous dish: it is a steak with chips, with a special onion and tomato sauce, fried plantains and an egg on top. Pretty good!" She swears.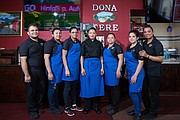 Today, Doña Tere is getting ready for expansion and to offer even more jobs. Liss wants to open another restaurant in Alexandria. On Wednesdays, they can cook more than 5,000 pupusas for the patrons looking for Liss' flavors, her "sazón". A unique taste because she has always carried the kitchen in her blood and learned by her own means the culinary art that today delights Woodbridge.
Also of interest