Canek Aguirre
Councilman | Alexandria City Council
5/30/2019, 4:11 p.m.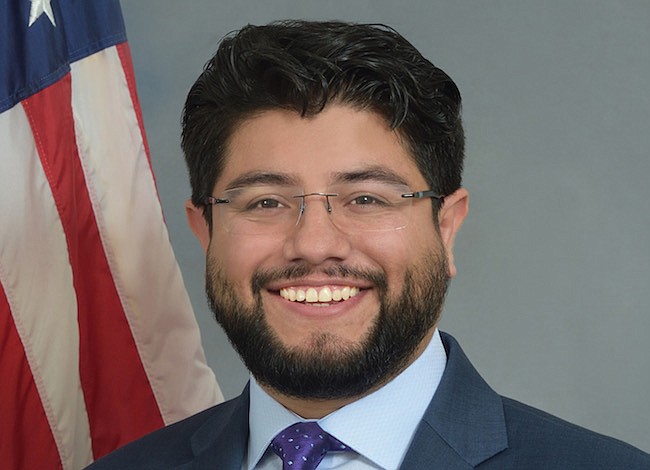 Councilman Canek Aguirre was sworn into office on January 2, 2019. He is the first Latino ever elected to serve on the Alexandria City Council. He is committed to increasing housing opportunities throughout the city, investing in Alexandria public schools and infrastructure, eliminating health inequities to improve health outcomes, and ensuring the voices and concerns of all residents are at the table during the decision-making process.
El concejal Canek Aguirre asumió el cargo el 2 de enero de 2019 siendo el primer latino elegido para servir en el Concejo Municipal de Alexandria. Aguirre está comprometido a aumentar las oportunidades de vivienda en toda la ciudad, invertir en las escuelas públicas e infraestructura, eliminar las inequidades en el área de la salud para mejorar la situación sanitaria y asegurar que las preocupaciones e inquietudes de todos los residentes sean escuchadas durante el proceso de toma de decisiones.