Edgar Aranda-Yanoc
Senior Lead Organizer | Legal Aid Justice Center
5/30/2019, 5:23 p.m.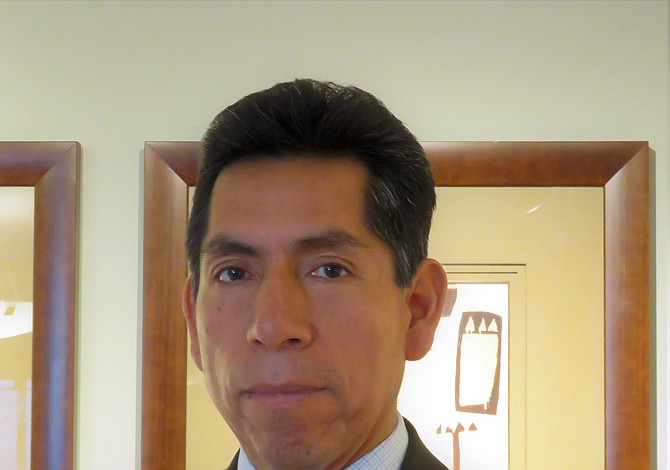 Aranda-Yanoc is the Senior Lead Organizer with the Legal Aid Justice Center's Immigrant Advocacy Program and the Executive Director of the Virginia Coalition of Latino Organizations. He was born in Huaraz, Peru. Since immigrating to the US, he has dedicated his life to advocating for immigrant rights. Aranda-Yanoc fought for in-state tuition for immigrant youth in Virginia and pushed for the passage of voting rights protections and legislation to combat notary fraud. Edgar is the co-founder of VACIR. He is currently leading a campaign for driver's licenses for immigrants in Virginia. He was a fellow with the Kalmanovitz Initiative for Labor and the Working Poor of Georgetown University.
Edgar Aranda-Yanoc es el líder organizador del Programa de Abogacía por el Inmigrante del Legal Aid Justice Center y director ejecutivo de VACOLAO. Aranda-Yanoc nació en Huaraz, Perú. Desde que emigró a los EEUU, ha dedicado su vida a abogar por los derechos humanos de los inmigrantes. Peleó por años para lograr que los jóvenes inmigrantes en Virginia paguen las tarifas de residentes en las universidades. También impulsó leyes de protección al derecho al voto y legislaciones para combatir el fraude de notarios. Él es cofundador de VACIR. Actualmente lidera la campaña por las licencias de conducir para los inmigrantes en Virginia.