Luis Almagro
Secretary General | OAS
5/30/2019, 4:50 p.m.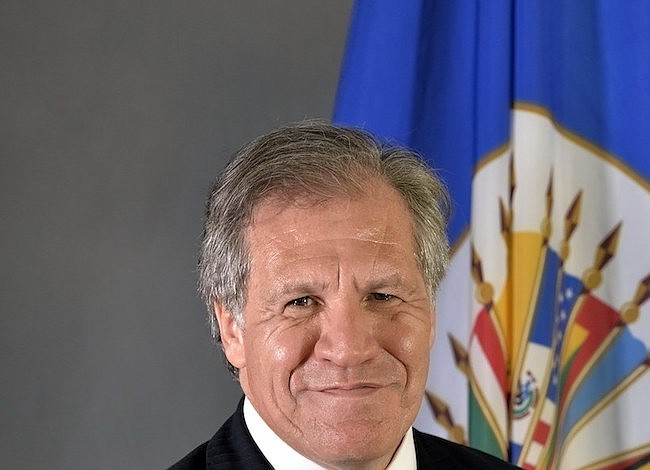 Luis Almagro is the Secretary General of the Organization of American States (OAS), the multilateral institution that brings together all the countries of the Western Hemisphere. Since taking office in May 2015, the former Uruguayan Foreign Minister has energized the Organization with his commitment to bring "more rights for more people" while ensuring that the region's commitment to democracy and human rights are more than empty words. His unrelenting call for action in the face of the breakdown of democratic institutions in Venezuela has increased international pressure for free and fair elections, freedom for political prisoners, the independence of powers and the opening of a humanitarian channel for food and medicine.
Luis Almagro es el secretario general de Organización de Estados Americanos (OEA), institución multilateral que reúne a todos los países en el Hemisferio Occidental. Desde que tomó posesión en mayo de 2015, el ex-canciller de Relaciones Exteriores uruguayo ha revitalizado la organización con su compromiso de llevar "más derechos para más personas" mientras que se ha asegurado que el compromiso de la región a la democracia y a los derechos humanos sea más que palabras vacías. Su implacable llamado a la acción ante la descomposición de las instituciones democráticas en Venezuela ha aumentado la presión internacional que exige elecciones libres y justas, libertad para los presos políticos, la independencia de los poderes y la apertura de un canal de ayuda humanitaria para recibir alimentos y medicinas.