Susana Mariño
President and Chair | Northern Virginia Hispanic Chamber of Commerce
5/31/2019, 12:11 a.m.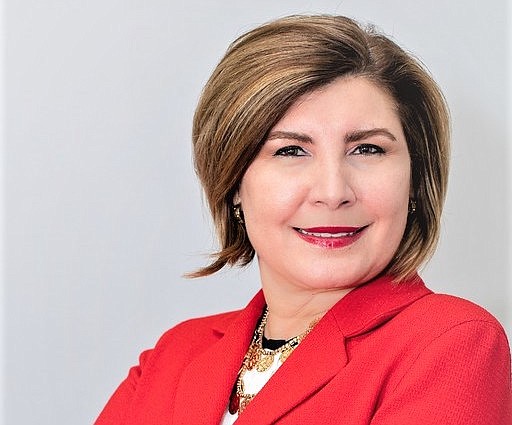 Originally from Venezuela, Susana Mariño holds a B.S., in International Studies, from the University of South Florida & a Master of Science in Management and Administration of Education Programs, from Nova Southeastern University. Mariño is the President & Chair of the Northern Virginia Hispanic Chamber of Commerce (NOVAHCC). It grows 21st-century business leaders by building a multi-cultural community that provides connections, opportunities, and resources. Launched in 2017, NOVAHCC fills a service gap for Latino, veteran, and other minority-owned businesses. It gives them access to capital, workforce development, veterans transition program, and international trade. Through Mrs. Marino's strategic direction, NOVAHCC has grown 60%. In addition, she has also been appointed as Board of Directors for Virginia Career Works.
Nacida en Venezuela, Susana Mariño posee un B.S. en Estudios Internacionales, de la Universidad de South Florida y una Maestría, en Gerencia y Administración de Programas de Educación, de Nova Southeastern University. Mariño es presidente y miembro de Northern Virginia Hispanic Chamber of Commerce (NOVAHCC), organización que entrena líderes empresariales del siglo XXI mediante la creación de una comunidad multicultural que proporciona conexiones, oportunidades y recursos. Fundada en 2017, NOVAHCC sirve a empresas que son propiedad de latinos, veteranos, y cualquier tipo de grupo minoritario. Les da acceso a capital, desarrollo de fuerza laboral, programas de transición para veteranos y comercio internacional. Con la dirección estratégica de Mariño, NOVAHCC ha crecido un 60%. Adicionalmente, también ha sido nombrada parte de la Junta Directiva de Virginia Career Works.